Uganda briefing paper - June 2020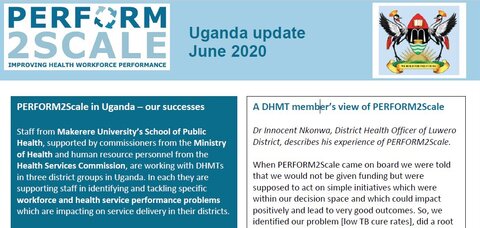 The Uganda team has made good progress in its delivery of the management strengthening intervention and its scale-up in Uganda. This briefing paper outlines their successes.
There are two versions of 'page 1' within the document - one featuring an interview with Dr Innocent Nkonwa, District Health Officer of Luwero District, and the other with Godfrey Oyo, Principle Human Resource Officer at the Health Service Commission.
Uganda