What do we mean by individual capacity strengthening for primary health care in LMICs?
A systematic scoping review to improve conceptual clarity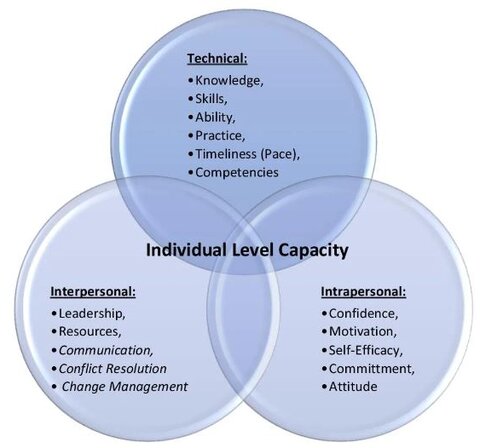 Background
Capacity strengthening for primary health care workers is widely used as a means to strengthen health service delivery, particularly in low- and middle-income countries. Despite the widespread recognition of the importance of capacity strengthening to improve access to quality health care, how the term 'capacity strengthening' is both used and measured varies substantially across the literature. This scoping review sought to identify the most common domains of individual capacity strengthening, as well as their most common forms of measurement, to generate a better understanding of what is meant by the term 'capacity strengthening' for primary health care workers.
Methods
Six electronic databases were searched for studies published between January 2000 and October 2020. A total of 4474 articles were screened at title and abstract phase and 323 full-text articles were reviewed. 55 articles were ultimately identified for inclusion, covering various geographic settings and health topics.
Results
Capacity strengthening is predominantly conceptualised in relation to knowledge and skills, as either sole domains of capacity, or used in combination with other domains including self-efficacy, practices, ability, and competencies. Capacity strengthening is primarily measured using pre- and post-tests, practical evaluations, and observation. These occur along study-specific indicators, though some pre-existing, validated tools are also used.
Conclusion
The concept of capacity strengthening for primary health care workers reflected across a number of relevant frameworks and theories differs from what is commonly seen in practice. A framework of individual capacity strengthening across intra-personal, inter-personal, and technical domains is proposed, as an initial step towards building a common consensus of individual capacity strengthening for future work.
Capacity strengthening