PERFORM2Scale in Malawi - Resource Team member interview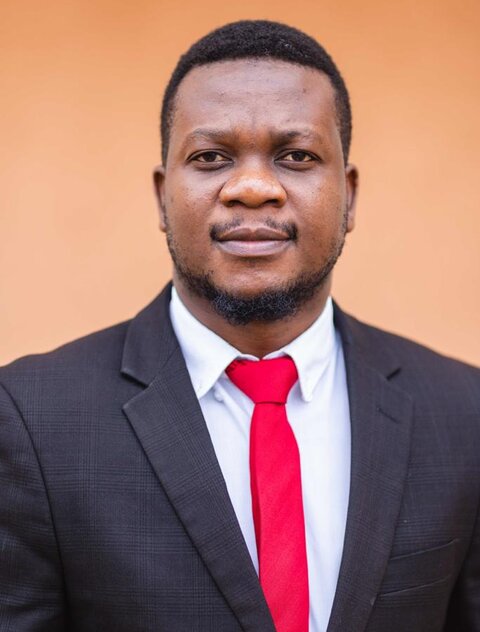 Dr Bongani Chikwapulo is Chief Quality Management Officer at the Malawi Ministry of Health. He is also part of PERFORM2Scale in Malawi's Resource Team which supports the consortium in the country. In this interview he reflects on his involvement in the programme and its potential in Malawi.
---
How did you get involved with PERFORM2Scale?
Reach Trust approached the Ministry of Health and was referred to the Quality Management Directorate where I was coordinating leadership management programmes for the district management teams, so, it was natural that I got involved.
I now coordinate the programme from the Ministry of Health perspective, and I also link up with the Ministry of Local Government.

Why are you supportive of PERFORM2Scale?
Managing the leadership development programme in the ministry is my job but it is also something I am personally passionate about. I am originally a medical doctor, and just after my internship was given the role of district medical officer (DMO). I was doubling up my clinical practice and managing the clinical department. I had to learn on the job – it was not an easy task and I made a lot of mistakes even though I was passionate and wanted to make a difference. Looking back, I made those mistakes because I was not prepared for the leadership role; I was trained as a medical doctor and not really prepared for the leadership task. So, from then I was passionate about ensuring that when a medical doctor in Malawi is given leadership they are prepared for the role, that they are developed before they take up the role. And we also make efforts to support those already in leadership positions. When PERFORM2Scale came in it was in line with something that I had always wanted for doctors here in Malawi, so from the beginning I have supported the programme and have wanted it to be successful.


How is PERFORM2Scale different to other leadership or management programmes?
PERFORM2Scale's uniqueness is its practical approach. The district health management teams (DHMTs) are supported to identify and resolve a problem that they face every day – the problems are not forced on them. In going through the problem solving process they are not only resolving the issue, they are also learning practical lessons that they can take and apply when addressing other problems. So, the practical approach, as opposed to a purely theoretical approach, is a plus for PERFORM2Scale. There are other leadership programmes that just focus on the theory, but I think you have to combine the theory and the practical, and the practical is more important.

PERFORM2Scale has also given opportunities for managers at ministry level to be able to interface with managers at district level. Through the Resource Team we have engaged with departments - eg the human resource department and other departments - to come and interface with the DHMTs, something that was not happening before. It has provided a platform for managers at minister level to provide guidance to managers at district level.

What benefits do you think PERFORM2Scale can bring to Malawi's health system at district level?
The other big plus for PERFORM2Scale is the sharing of experiences. In Malawi there are so many challenges in terms of limited resources - both in the health sector in general and in the facilities. Sometimes there are so many problems that managers feel they could give up, that improvements cannot be achieved. But when managers hear the experiences of others during PERFORM2Scale, that they have been able to address problems that they are also having and with similar resources, that encourages them to address the problems they are meeting. The sharing of experiences has a liberating effect, ensuring that the systemic problems are addressed with the limited resources available.

PERFORM2Scale needs some resourcing if it is be become sustainable and have maximum impact. What needs to be done to achieve this?
The approach PERFORM2Scale has taken, of involving Ministry of Health structures, is in itself sustainable. Mentoring leaders is something that is supposed to be done by people from the ministry, by people at the zonal level.
The new skills developed during PERFORM2Scale will reach far beyond the programme itself, and so whatever resources are going to come in the health system, whether from government or partners, will support the skills that have already been built by PERFORM2Scale.

Finally, what do people in the Ministry of Health and other stakeholders need to know about PERFORM2Scale to be convinced that it should be supported in future?
PERFORM2Scale has to provide a platform where district implementers can tell their stories. I think that real people can relate to real stories so we need to provide a platform for the DHMTs.
Suffice to say, when you are working in a limited resource setting you don't have a choice but to have strong leadership. I think what we need is synergenic, efficient leaders, able to use limited resources to achieve more. Strengthening leadership is not an option; it is something that we need to do.
This is a programme that is in line with the strategic goal of the Ministry of Health. One of the pillars of our health strategy is to strengthen health leadership as it was noted that weak leadership in the Malawi health system was one of the contributing factors to poor quality care. It has brought a practical approach. It has provided an opportunity for managers at ministry level to provide guidance to managers at district level on issues that they meet, day in and day out, and for DHMTs to share their experiences. PERFORM2Scale has actually made leadership support to DHMTs easy

Thanks for speaking to me today.
Malawi