PERFORM2Scale project update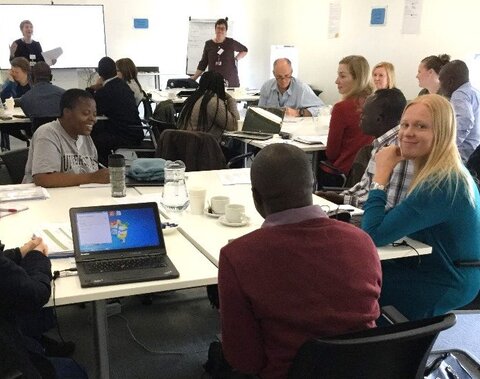 We have been busy in this preparatory year, establishing the PERFORM2Scale consortium, developing the research and intervention tools and engaging with national stakeholders.
We had a large consortium meeting in March in Liverpool to launch the programme and to begin the process of developing a detailed research protocol. Partners from Ghana, Ireland, Malawi, the Netherlands, Switzerland, Uganda and the UK attended. We started the work of collaboratively developing a 'theory of change' for the project which covers both the improvement in health workforce performance management and the process of scaling up. Several iterations were needed and it completed in early May.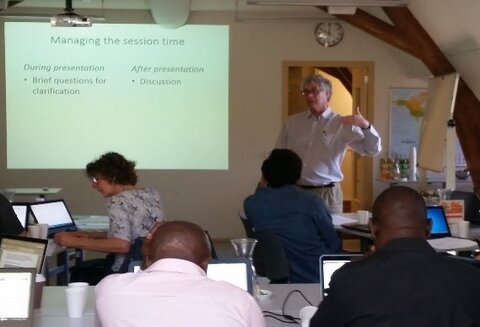 A second, smaller workshop, with representatives from all partners, was hosted by our KIT partners in Amsterdam in June to refine the research protocol and tools.
Approval for the research protocol has now been given by LSTM's research ethics committee and reviews by national research ethics committees in Ghana, Uganda and Malawi are now underway.
As part of our capacity building strategy we had a very useful webinar in August for consortium members on Political Economy Analysis - an approach that will be essential for understand how and why the scale-up of the Management Strengthening Interventions works.
In the meantime, country partners have been carrying out stakeholder analyses, document review and have commenced the stakeholder engagement process.
We are planning to carry out an initial context analysis in each country, once full ethical approval has been received in the new year, and starting the Management Strengthening Interventions with the first group of districts in each country around April/May.