PERFORM2Scale at HSR2020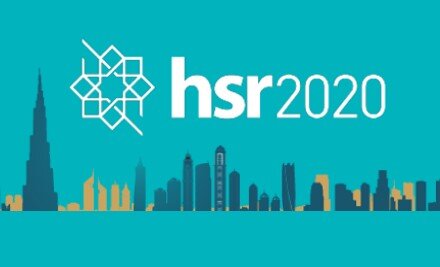 PERFORM2Scale had some good representation at Health Systems Research 2020 this year. The presentations and posters are below. In phase two...
Supporting the next generation of health policy and systems researchers - Wednesday 24th February 2021 - 7-8.15pm GST
Building capacity for Health Systems and Policy Research (HPSR) is a critical step towards achieving the Sustainable Development Goals and responding to the multi-sectoral and multi-dimensional challenges we face during this COVID-19 era. This session will provide a forum to share different experiences, processes, learning and outcomes of different learning approaches and research for HPSR.
Dr Frédérique Vallières and Kingsley Chikaphupha of PERFORM2Scale will be part of this session as will Dr Mairéad Finn (formerly of PERFORM2scale), looking at lessons learned across case examples including PERFORM2Scale.
---
Managing global health research collaborations- Sunday 8th November
Missed or want to revisit the session? The presentation with notes is available here [pdf].
Managing research collaborations requires navigating complex challenges, including aligning diverse interests and maintaining essential relationships. This skills-building session will provide a forum for participants to share experiences and resources. Participants will build skills in developing strategies to resolve managerial challenges and to negotiate the multiple dimensions of collaboration management.
Joanna Raven will be sharing her experience of working on global health research programmes including PERFORM2Scale, with a particular focus on challenging, post-conflict contexts.
This session is intended for health systems and policy researchers, practitioners, decision-makers and funders. It is open to participants with no to extensive experience with collaborations and from all contexts.
Poster presentations
Missed the posters? Read them all here.
Designing appropriate strategies to improve workforce performance at district level in three African countries: what works? - Tim Martineau, Wesam Mansour, Patricia Akweongo, Hastings T. Banda, Paul Mubiri, Marjolein Dieleman and Joanna Raven
The team tracked the evolution of the workforce plans developed by the PERFORM2Scale district teams, from initial problem identification and prioritisation, through the root cause analysis process, to the designing and refining of the work plan. The poster presents their findings.

How district health decision-making is shaped within decentralised contexts: Qualitative research in Malawi, Uganda and Ghana - Susan E Bulthuis, Maryse C Kok, Samuel Amon, Samuel Agyei Agyemang, Xavier Nsabagasani, Lifah Sanudi, Joanna Raven, Mairead Finn, Jana Gerold, Olivia Tulloch & Marjolein A.Dieleman
This poster is based on a recent paper from the PERFORM2Scale team which considered how district-level health system decision-making in Ghana, Malawi and Uganda - all decentralised contexts - is shaped by power dynamics.

Power and politics of scaling-up a health systems intervention: lessons from Uganda, Ghana and Malawi - Joanna Raven, Susan Bulthuis, Adelaine Aryaija-Karimani, Lifah Sanudi, Patricia Akweongo, Rebecca Murphy, Frédérique Vallieres, Kaspar Wyss, Maryse Kok, Tim Martineau
Insufficient attention has been paid to the science of scaling-up innovative health care interventions, including how to address the enabling factors and barriers. This study examines power and politics, both of which affect whether an intervention is prioritised for scale-up, the financial and human resources allocated, how it is implemented, and how effective the intervention is over time.
---